Apartment design with 28 square meters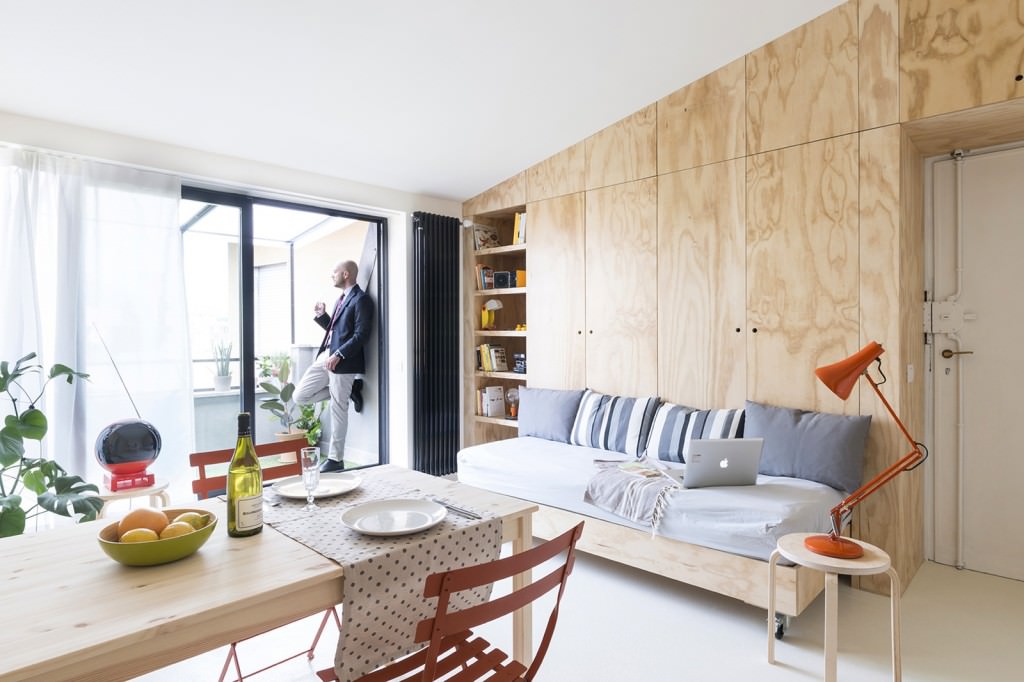 Studio Wok made an apartment design which will be our earliest day article 🙂
To design an apartment with only 28 square meters, you really must to choose "minimalism". Since the room is really very small, an usual option of an interior design is not suitable. Developers have used the latest achievements of engineering and design ideas in order to satisfy the owner, including all the necessary living space, while maintaining a sense of lightness, light and open space. Thinking at a Rubik Cube (which by-the-way, was created by an Architect named Rubik) this apartment design it's like a puzzle. You open a door, you see the bed, you close another, a table appears. Beds on the day rises and retracts into the cabinet with a special mechanism, a sofa, where you can relax during the day or at night. Balcony does not unite with the living, but was replaced with a big door-window. The result? Increasing the light into apartment and seeing more space. Turquoise used as a base color not only in the kitchen but also in the bathroom, giving a joyful mood.
Don't forget, we have other small houses which you can find on our website. Check the Open Book – a small apartment design (50sq only) or Another small house with 37sq or a Small Apartment Design for a girl.